The Requirements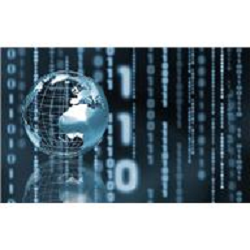 To be a good fit for the Network System Administrator role, you will have:
An associate's degree or current, relevant certification, or the equivalent experience. A bachelor's is preferred.
A minimum of three to five years of experience as a Network/Systems Administrator; five+ years is preferred.
Strong knowledge and experience with PC and Mac hardware and software technology as well as shared network resources.
Solid experience with Firewalls, Proxy servers, IDS/IPS.
CCNA, CCNP, MCSE or MCP or relevant experience.
Experience with VoIP systems, Mac (10.x), Virtualization, Terminal Services, fiber & iSCSI SAN/NAS a plus.
Microsoft and Cisco certification preferred, though substantive experience in server, desktop and infrastructure (routing, switching, and firewall) support may be substituted. Quick question for you - click here
The ability to lead by example and provide proactive support using analysis skills and resources.
Experience managing LAN and WAN technologies and multiple network operating systems (Windows, LINUX/UNIX), Active Directory, Group Policy, DHCP, DNS and Exchange Server. Quick question for you - click here
Experience with mobile platforms is preferred.
In addition to your technical competencies, you'll need the following capabilities and characteristics:
Excellent verbal and written communication and critical-thinking skills, and the ability and desire to be an avid team player.
Strong interpersonal and customer facing skills.
Exceptional problem solving skills.
Self-motivation and drive, and strong prioritization skills.
The ability to perform and excel in a deadline driven environment.
A teamwork orientation with the ability to work independently.
The ability and willingness to update your skills and keep pace with applicable emerging technologies.
The skill to multitask while paying close attention to the fine details.
The ability to work a flexible schedule, with availability to be on call after hours.
The Role
As Network System Administrator, you will report to the Infrastructure Manager, IT and be responsible for performing system administration for Windows, Macintosh, and Linux environments along with Local and Wide area network support, task/project management, high-level help desk support, work group integration and documentation. You will be tasked with analyzing, recommending, and evaluating new hardware, software, and communications products for network compatibility and applicability. You'll be supporting Advance Central Services Syracuse, Syracuse Media Group and two distribution locations, and will travel locally, as needed, between sites.
Syracuse Media Group is designed to have a extremely mobile workforce; the company's building will serve as a hub for sales personnel, reporters and others who spend the majority of their time in the field. In addition to your regular responsibilities, you will work on special projects alongside other members of IT. One of the first projects you'll touch will be the setup of data communications for the new Syracuse Media Group building. Much of your work will be done remotely, but you can also plan on visiting the other sites on a continuous basis, doing health checks, solving desktop issues, working on projects, and supporting an overall user group of several hundred.
Quick question for you - click here

Specifically you will:
Develop and support a stable and scalable infrastructure, providing server and network diagnostic and troubleshooting.
Plan and deploy network upgrade projects, including supporting voice and data network configuration, maintenance and deployments.
Quickly and accurately assess and resolve desktop, server and network problems.
Provide after hours and weekend on-call support rotation plans.
Develop and maintain server and network documentation, maintaining system configurations and following change control policies.
Assume responsibility for the overall security of the local network.
Develop and maintain oversight of appropriate security procedures and policies. Safeguard systems from viruses, unauthorized users, and damage to data. You'll comply with PCI guidelines for networks.
Establish backup/restore process per Departmental guidelines.
Provide remote user and site-to-site VPN support, troubleshooting and maintenance.
Manage mobile devices such as smartphones and tablets.
Notify the team lead and IT management of system outages.
Work with the Technical Support Specialist to ensure correct/consistent problem resolution.
Note: this description is intended to give you a general overview of the position and is not an exhaustive listing of duties and responsibilities.
Keys to Success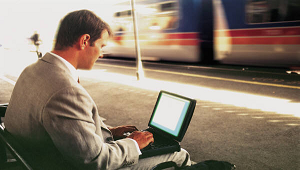 We're promoting a culture of active engagement in IT, and we're looking for professionals who share our passion for making the company as strong as it can be by providing our users with the best applications/tools possible. Unlike larger organizations, we don't have siloed responsibilities, but all enjoy a wide-range of challenges and projects. For example, our goal is to build a highly mobile company, but we're still building the base – we're not to the tactical level yet. You will have the opportunity to be deeply involved in the mobile initiative, learning new platforms, stretching your skills, finding the best solutions, and remaining up to date with the evolving technologies.
To say that we have a dynamic culture is true, but the description falls short when considering critical deadlines. You don't need to have experience in the news industry, but you do need to fully understand the sense of urgency. This is a 24/7 business where there is always production, news dissemination, and selling happening. It's a highly deadline-driven business and thus IT deliverables are also highly deadline-driven; the tools have to be in place and functioning for the wheels of the business to keep turning. While you might have been given days to fix something in another company, you'll be given hours here. Your ability to respond will be central to your success.
To excel in your role, you will have a solid work ethic and can-do attitude, as well as creative, out-of-the-box thinking skills. You should be proactive about "getting into the mix," sharing your good ideas and speaking up when you think something could be done better. You will need to be able to take general directions, assume ownership of your projects and activities, work out the details and achieve goals autonomously. Conversely, it will be essential that you are also able to serve as part of a team, working together for the greater good. Your customer-service savvy should be polished and professional, and you should be comfortable working with multiple levels of users from leadership to individual contributors.